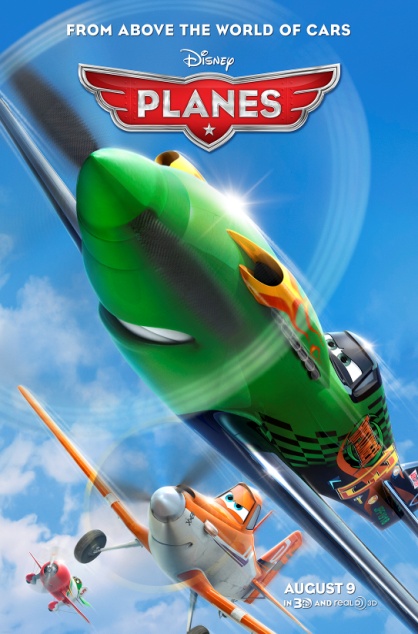 This year marks the 10th anniversary for the Jones Beach Air Show here in Long Island. Every year during Memorial Day weekend is so much fun enjoying the beach and watching all the planes do tricks.
This year to celebrate their 10th anniversary Bethpage Federal Credit Union and New York State Office of parks are adding a Disney character to their lineup, at the Bethpage Air Show at Jones Beach.  Dusty, Star of "Disney's Planes" will make a appearance at the air show .
The summer release of "Disney's Planes," the animated comedy adventure from above the world of the popular 2006 film "Cars," has the entire aviation community buzzing. "Disney's Planes" captures all of the thrill and excitement that flying has to offer—plus a lot of heart and humor.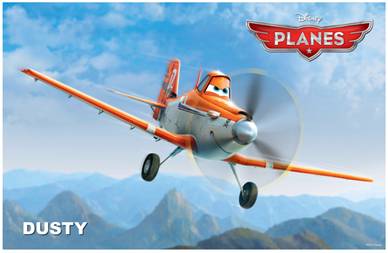 If you attend the Bethpage Air Show, the movie will come to life for you with Dusty's flying performance. Dusty will show off his talents, communicate with the crowd and be accompanied by an exclusive and uplifting Disney musical score.  Following Dusty's debut performance at the Bethpage Air Show, Dusty will appear at select air shows across the country.
Also at the air show will be a interactive display that will be loaded with activities. The display will attract both adults and children, will feature stickers, tattoos, coloring sheets and more featuring all the "Planes" characters.
About "Disney's Planes"
From above the world of "Cars" comes "Disney's Planes," an action-packed 3D animated comedy adventure featuring Dusty (voice of Dane Cook), a plane with dreams of competing as a high-flying air racer. But Dusty's not exactly built for racing—and he happens to be afraid of heights. So he turns to a seasoned naval aviator who helps Dusty qualify to take on the defending champ of the race circuit. Dusty's courage is put to the ultimate test as he aims to reach heights he never dreamed possible, giving a spellbound world the inspiration to soar. Featuring a talented roster of voice talent, including Stacy Keach, Brad Garrett, Teri Hatcher, Julia Louis-Dreyfus and more, "Disney's Planes" takes off in theaters on Aug. 9, 2013. For more information, check out Disney.com/Planes, like on Facebook:facebook.com/DisneyPlanes and follow on Twitter: twitter.com/DisneyPictures.
No compensation was received for this post.