Disclosure: 've partnered with Hormel Foods as part of the Hormel Foods Extended Family Blogger Program. Throughout the year I'll be receiving product, coupons, giveaways and promotions. However, no payment was given or expected for posting about the program, and as always, all opinions given here are fully my own.
Halloween is tomorrow and when I was making dinner I was looking at all the ingredients and thought this would make a good pumpkin face.
SO I LET MY KIDS PLAY WITH THEIR FOOD!
So gave my kids a bunch of ingredients and let them have fun. I was making Cactus salad and pizza. Hormel Pepperoni and Dona Marie Tender cactus were used to make the fun faces.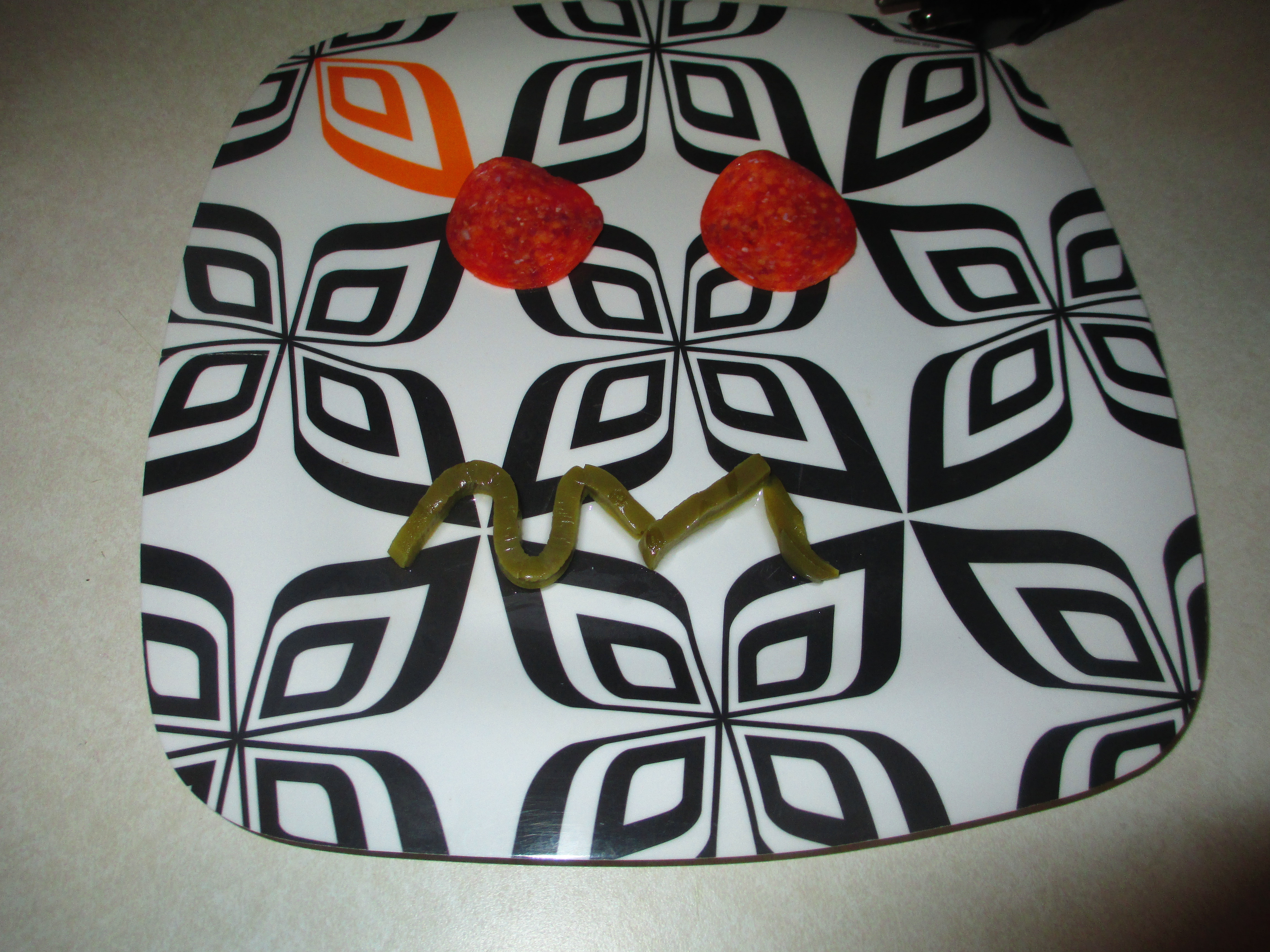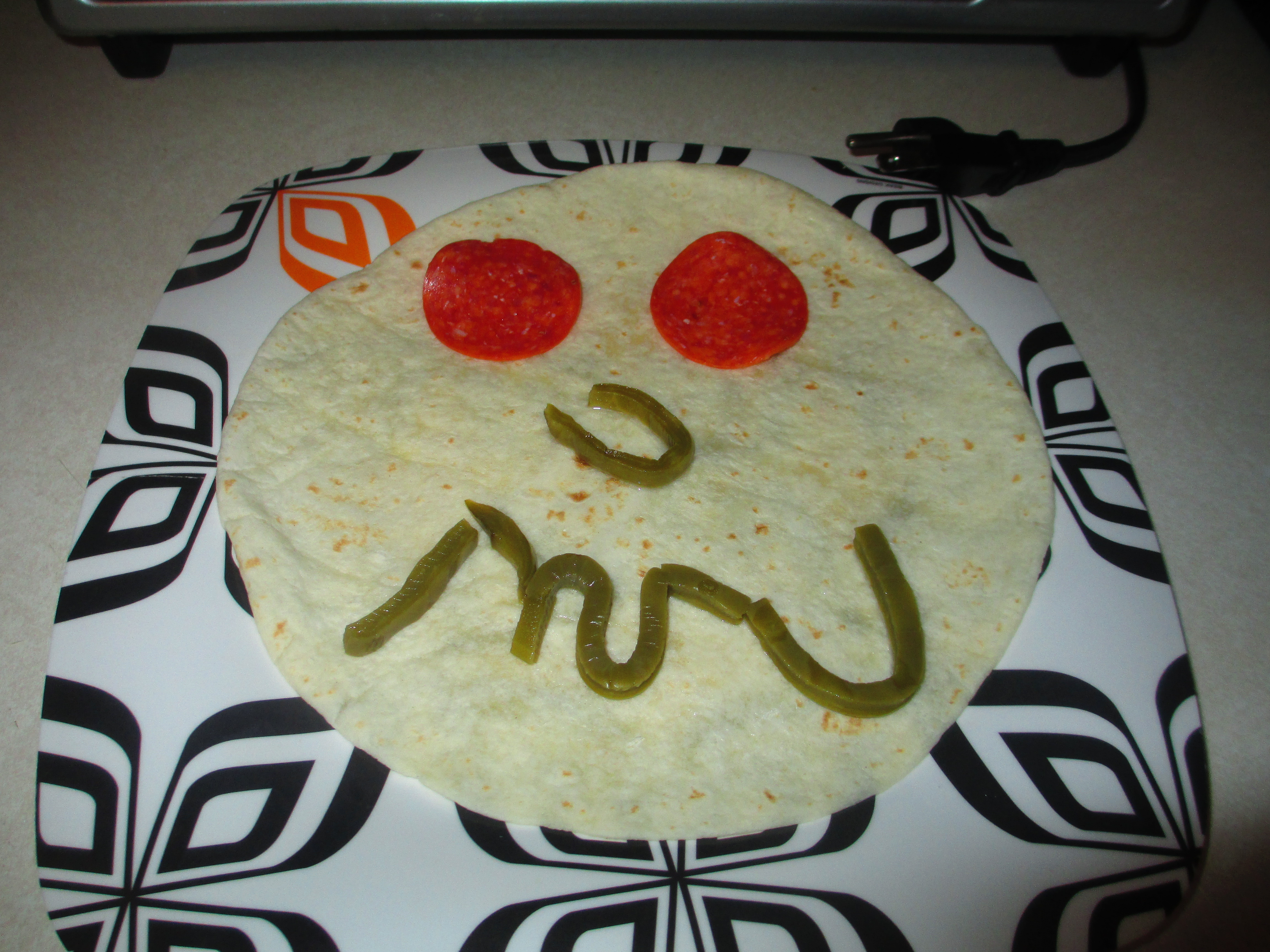 They had so much fun and we were still able to have our cactus salad afterward
What foods are you making for Halloween?