We have been big fans of Backyard Safari, since we were introduced to them a few years ago. We have so many products to help us enjoy the outdoors like the walking stick, tent, bug zapper, and more.
We were jus introduced to two more products that will make outside play even more fun.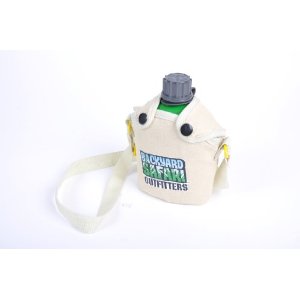 This is so convenient, my kids always want to take a water bottle outside when they play. The Canteen lets them have water outside and I don't have to worry about them losing the lid to the bottle. The canteen comes with a no lose cap bank and an adjustable shoulder strap.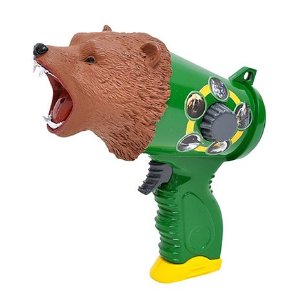 You can call five different animals with the animal caller. The animal calls are a grizzly bear, cougar, gray wolf, American Eagle and loon. This toy has been a blast. My kids run around the backyard with the animal sounds going and pretend they are hunting or on an animal safari. Whenever they hear the bear they run and hide.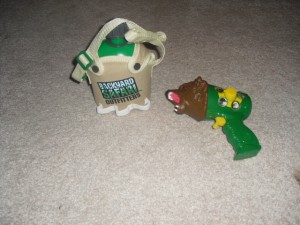 You can find both of these products on Amazon and retailers nationwide. To see all the Backyard Safari Toys visit their website.
Disclosure: No formal compensation was received for this post. products were received for my review