Every now and then we like to do visit my husband at school. He attends Cold Spring Harbor Lab, Watson School Of Biological Sciences.
We love to go on nature walks there, it is right in the water and so beautiful.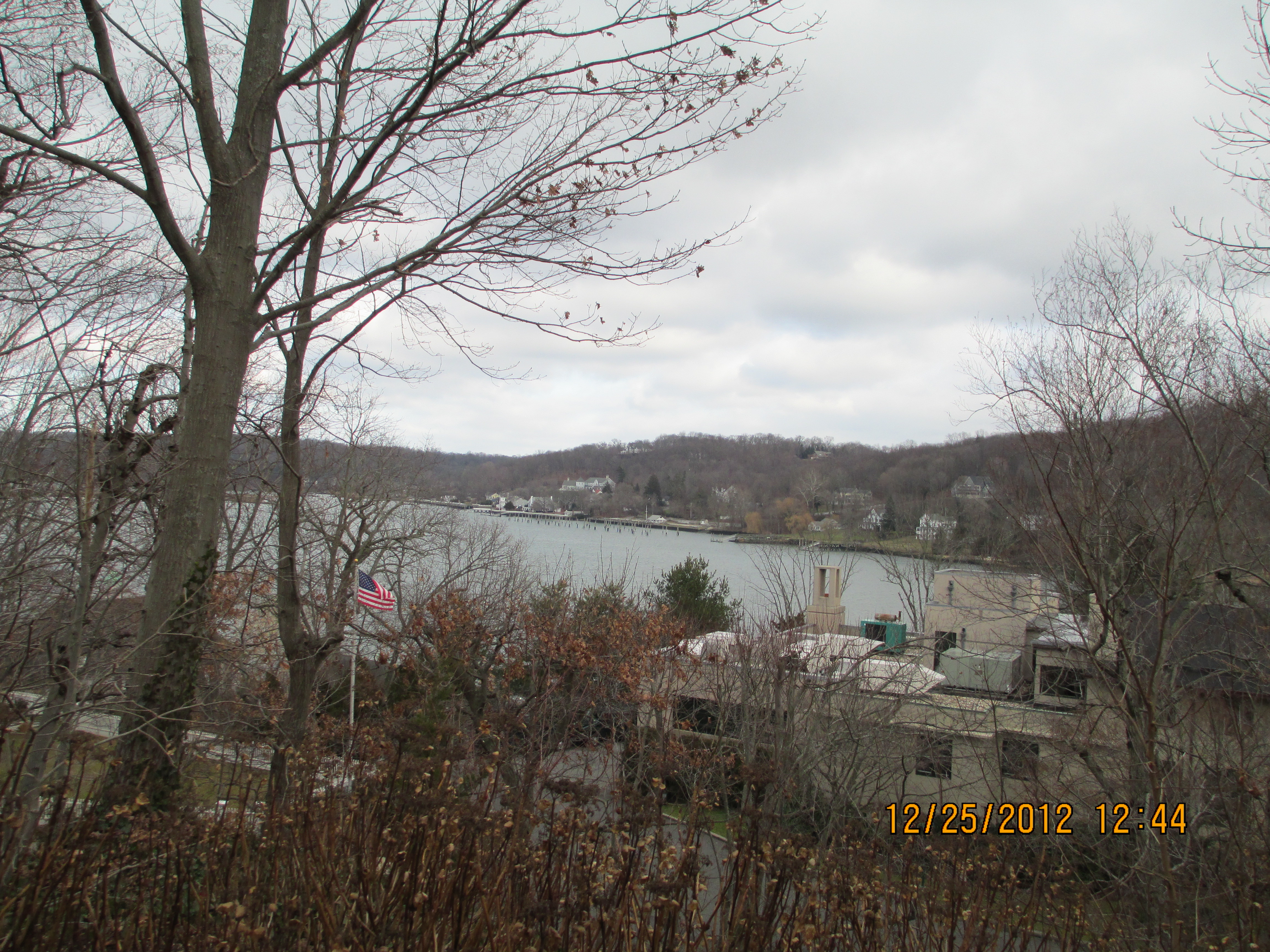 The kids can get bored pretty quick, so thats when the science experiments start.
Dry Ice can be amazing
If you have a small piece of dry ice and stick it in a latex glove. It will start to blow up on it's own.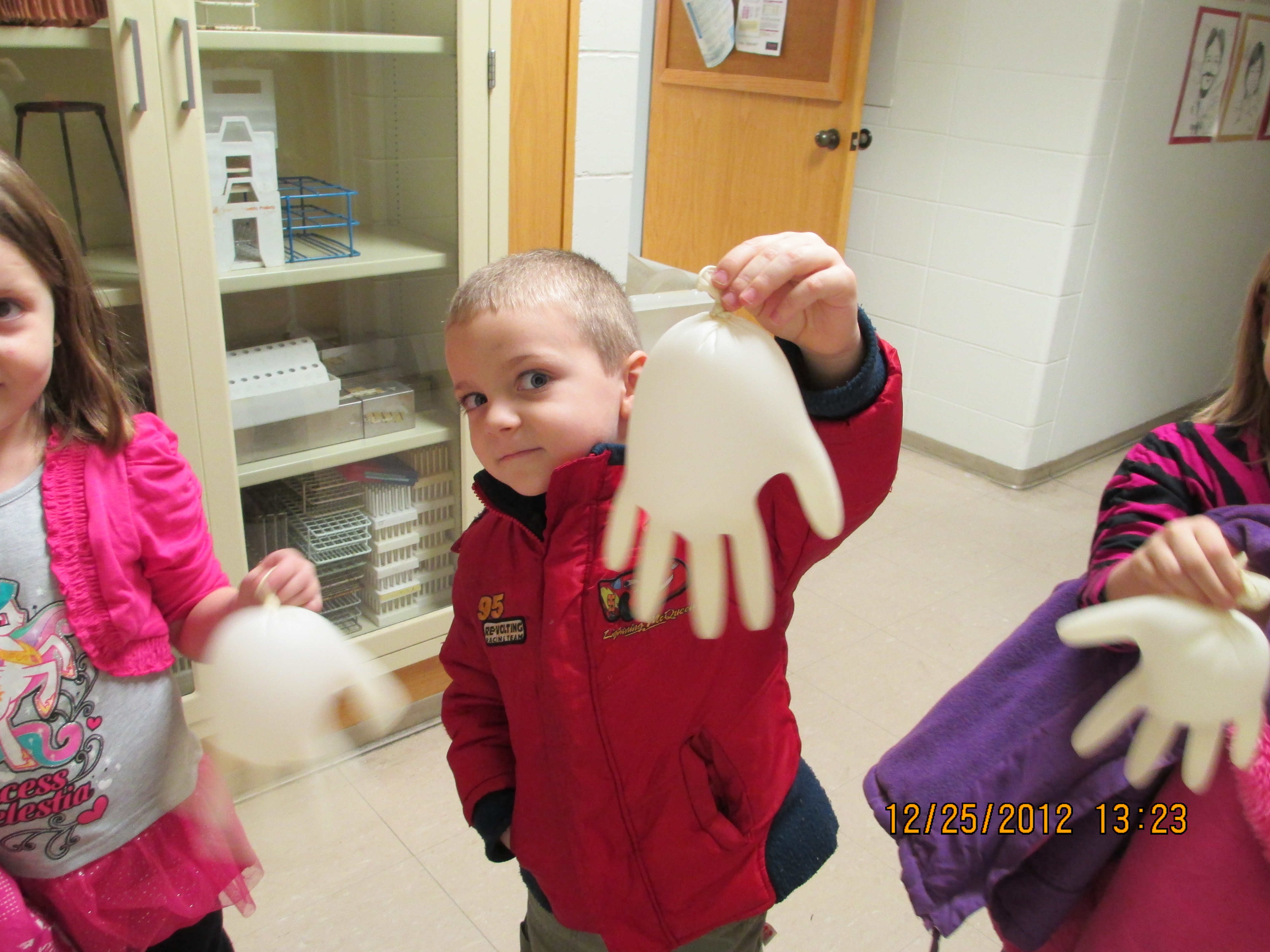 If you put dry ice in a bottle, then fill it with hot water and soap, you get a volcano like force.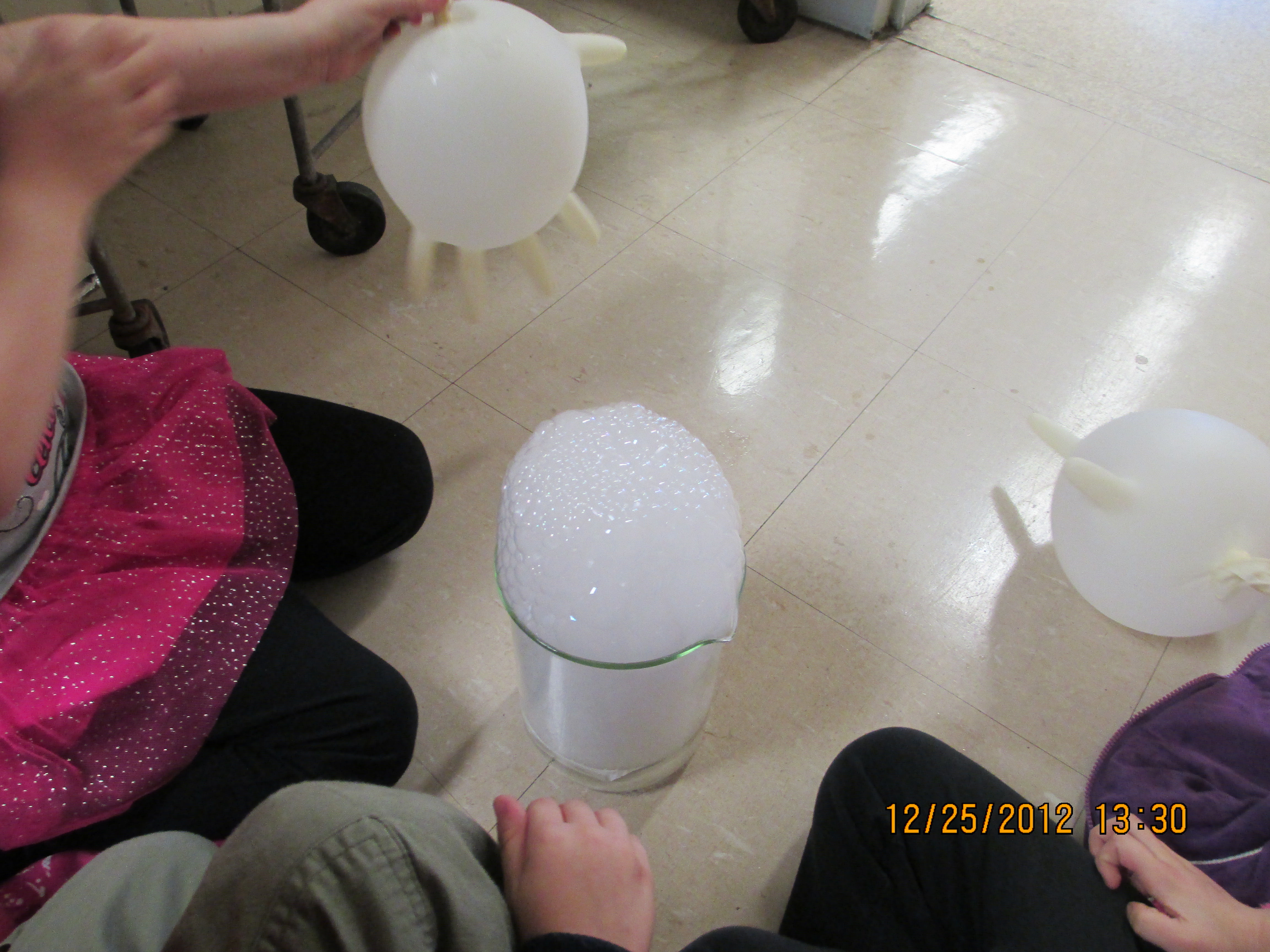 This was actually amazing to me, I didn't know dry ice could do that.