My kids love their LeapFrog products, we have two Leapster Explorers and a LeapPad1, they play them all the time.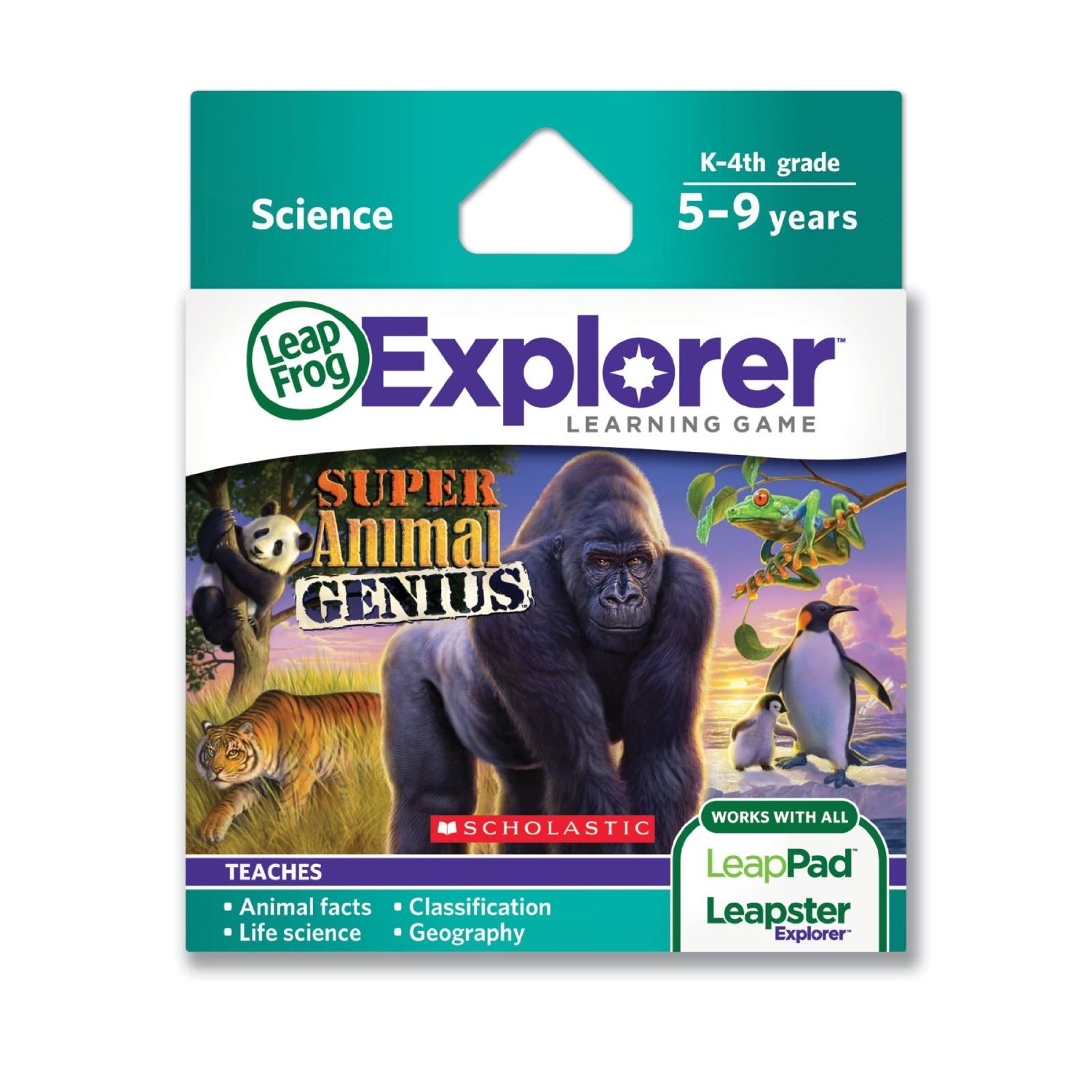 Super Animal Genius features nine highly replayable minigames that introduce young learners to hundreds of fascinating facts about 12 different animal habitats and 40 different reptiles, birds, amphibians, and mammals. By playing the minigames and completing Animal Challenge quizzes, players can earn animals for each habitat while learning about the animals' physical attributes, eating habits, predators, and more.
This game is designed for children ages 5-9, and works with Leapster Explorer, LeapsterGS. LeapPad1 and LeapPad2.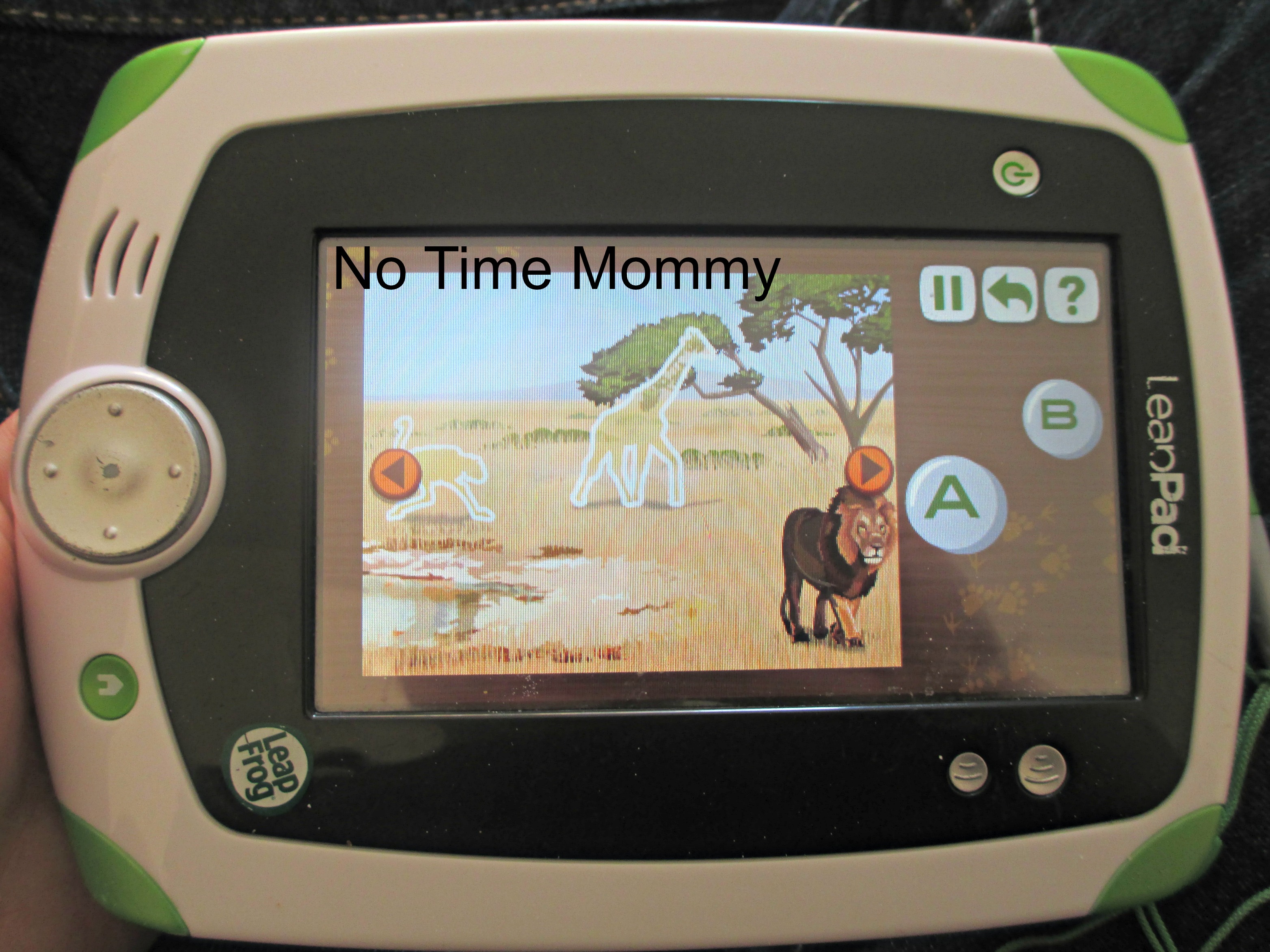 This game is great for children who loves animals. The game starts out with a Savannah and outline of animals. To make the animals appear you have to tap on the outline, play 9 games related to that animal, then take a little quiz. If you pass you earn your animal! The games seem ver simple, like help the Lion through the maze and eat all the Zebra's before time runs out.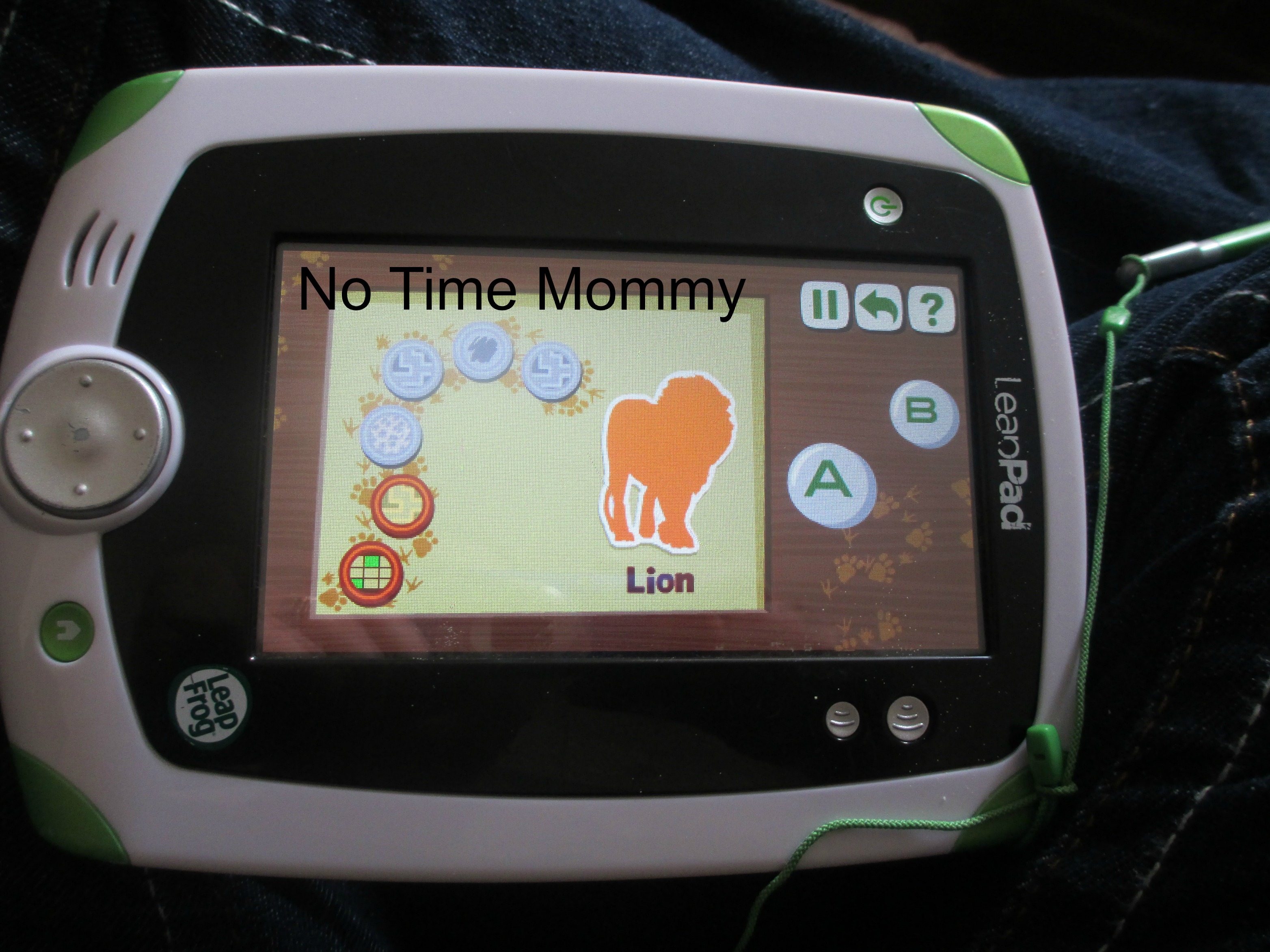 The quiz is a little hard, the questions are mostly related to the games you just played, but I think are more about whether or not you payed attention during the games. All 3 of my kids loved the game, although it did seem a little easy for my 7 year old.
Animal Genius is available at retailers nationwide for $24.99
You can also download the game on the LeapFrog App Center.