2 weeks ago My Little Pony Friendship Is Magic rapped up their 3rd season on the Hub, ending with Twilight Sparkle earning her wings.  It was a great episode.
If you missed it, you can get it on DVD soon.  Shout Factory will release Twilight Sparkle's Coronation on April 30, 2013.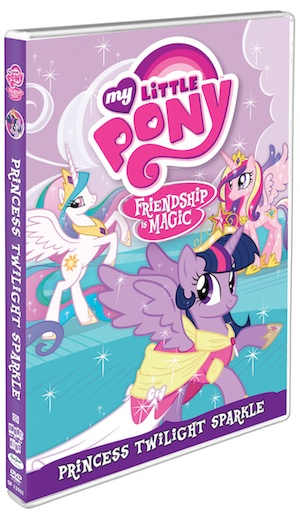 Episodes will include Games Ponys Play, Mystery Magical Cure (Princess Coronation), MMMystery of the Friendship Express, Magic Duel, Lesson Zero. With bonus features including coloring sheets and sing a long.
This movie will be available everywhere April 30, 2013.
Disclosure: No compensation was received for this post.