Disclosure: This is a additional post for Motor Oil Matters, a Gift card was received to help with a my review.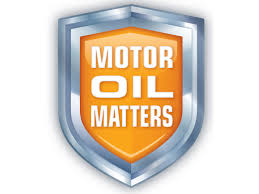 I finally went and got a much needed oil change, actually I had a lot of work done on my car.
I always make sure to read the manual that came with our car to see what they recommend for oil changes, Ours is every 3000 miles. Since my car is over the 100,000 mile mark we use high performance oil.
I brought the Motor Oil Matters on my iPad, to save paper. I went over the checklist with the attendant at Firestone. He was very informative on the whole process. saying they only use the best oil and everything is guaranteed.
In addition to the oil change I had my brake fluid replaced, and all my houses replaced. The attendant told me I should be good for a while.
I made sure to go over my receipt before I left the building, it's really important that you know they didn't skip over anything.
They put a little sticker in my front window to remind me when my next oil change is and when I had mine done.
Take The Motor Oil Matters checklist with you next time you get a oil change.