Today is the actual First week of school. WEdnesday was the first day of school, but then we got a four day weekend for Rosh hashanah.
These are the pics from the first day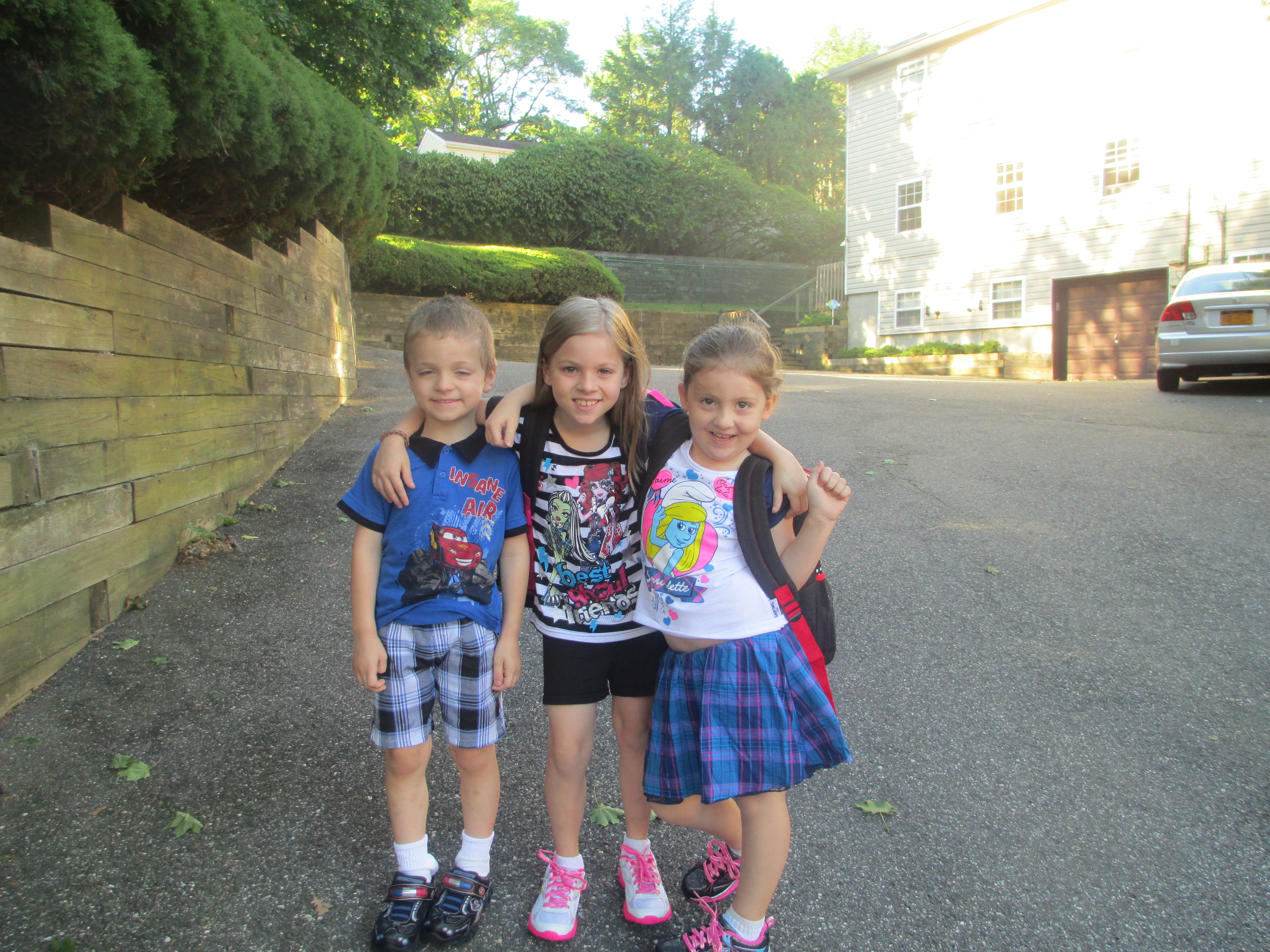 All three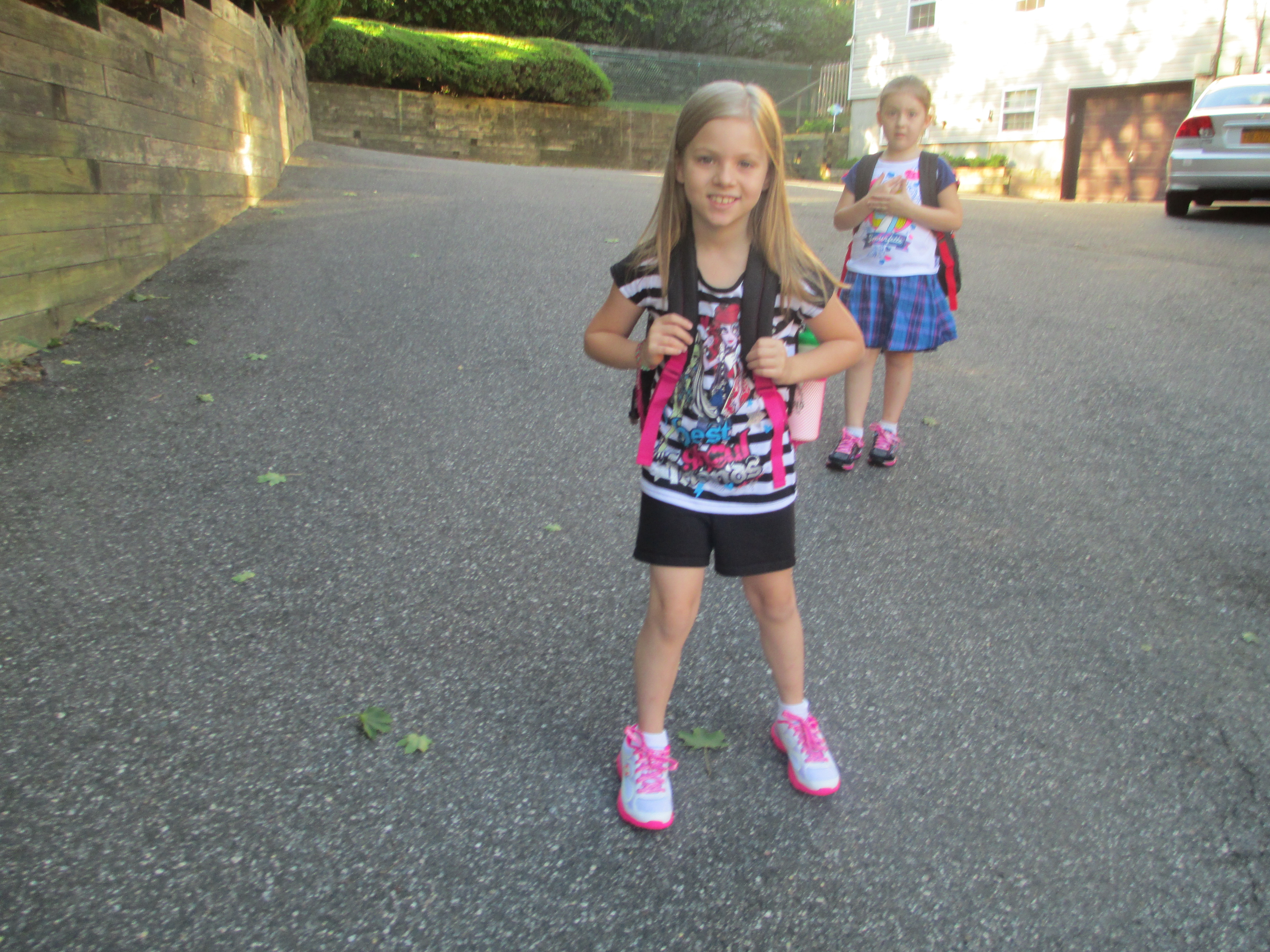 My 3rd grader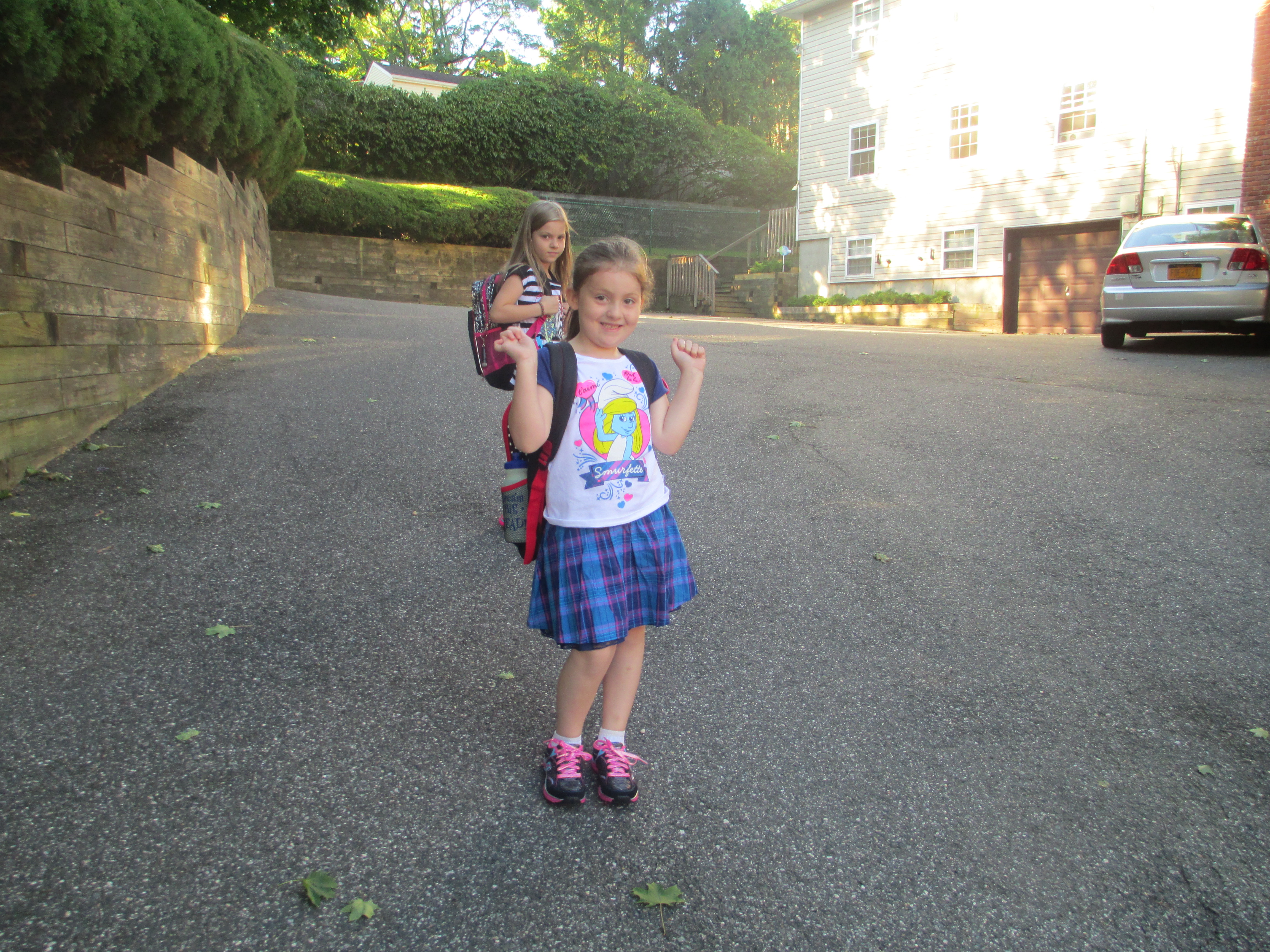 My Second Grader
My Kindergartener
When they got home they could't stop talking about how much they loved school and how happy they were. My kindergartener said his favorite part was the bus ride to school and home. LOL!