We don't have a lot of great chain stores around Huntington. Our main variety department store is Kmart.
About a year ago they tore down landmark townhouses to start building a Lowes. Unfortunately They pulled out after everything was torn down and construction had already started. Then they announced they would be building a Target, with a Grocery Store and Starbucks. There are now 4 Targets within a 20 mile radius of me.
I am excited as now I don't have to drive 8 miles to Target, only 4.
I can't wait until they open this Wednesday, and then the official grand opening is October 13, 2013 at 5PM.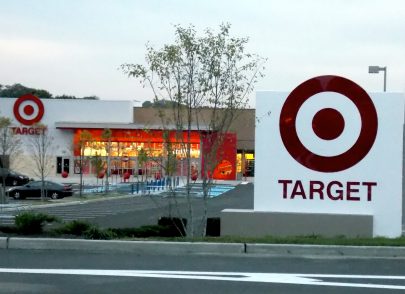 I can't wait to start shopping here, and if your close by Huntington Station NY stop by.
Photo credit: Huntington Patch