All images are mine.
So so many rumors and "leaked pictures" have been floating around the internet. New Monster High dolls and lines etc.
I'll admit that a lot of the photos that have been floating around, I can't confirm are true. They were not displayed at Toy Fair. That does not mean the Rumors are false, it could be that those pictures were a prototype they are still working on or something.
Now to the big reveal. Toy Fair Dolls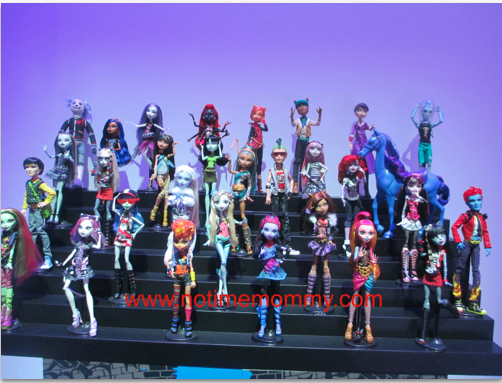 Of course they had the most of the dolls that have been released. I did not see a few dolls that are just being released like "Slo Mo".
What I did see was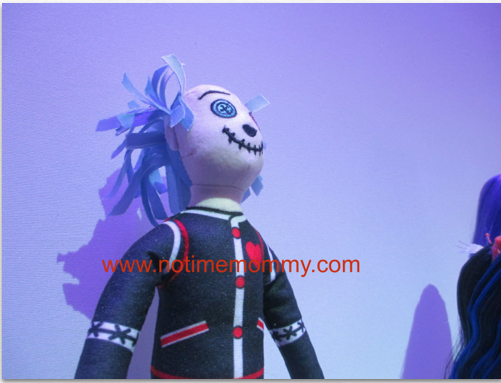 Hoodude Voodoo
I asked if he was going to be released and didn't really get a answer, so fingers crossed.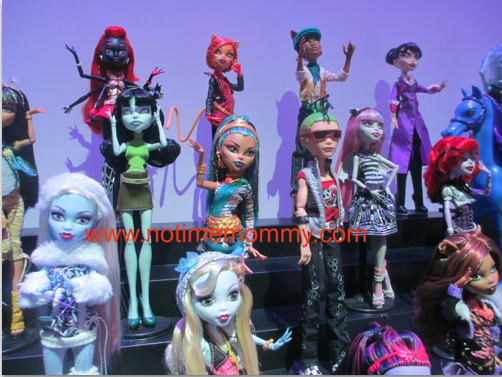 Nafera and Weberella were also displayed. No confirmation that Weberella will be released this year as rumored.
So now to the new dolls: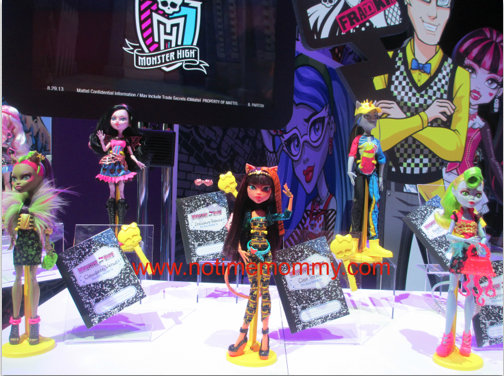 Freaky Fusion dolls:
Featuring: Lagoonafire (Lagoona Blue and Jinafire Long), Dracubecca™ (Draculaura and Robecca Steam), Cleolie (Cleo de Nile and Toralei), Clawvenus (Clawdeen Wolf and Venus McFlytrap) and Neighthan Rot (a unicorn-zombie boy).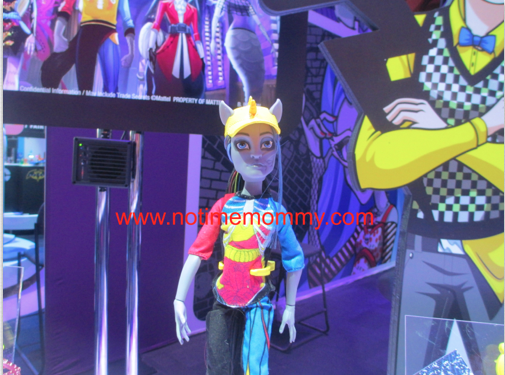 Retail:$20.99 and will be available in June 2014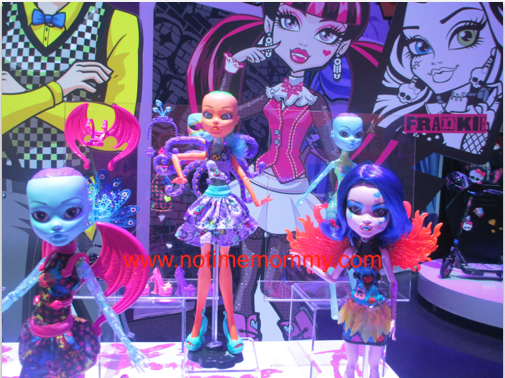 Inner Monster Assortment: Customize the expressions of your dolls by changing their eyes, facial expressions and fashions.
featuring:
Retail:$21.97 and will be available June 2014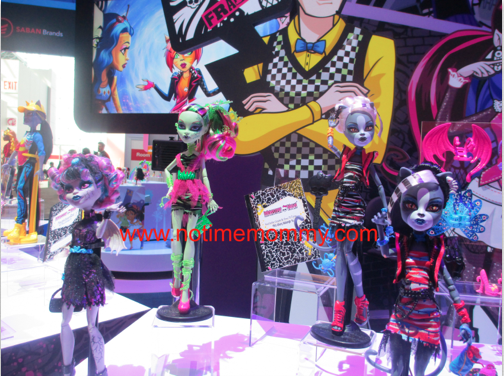 2 pack Werecat Sisters and Venus and Rochelle
Not sure on release date or price.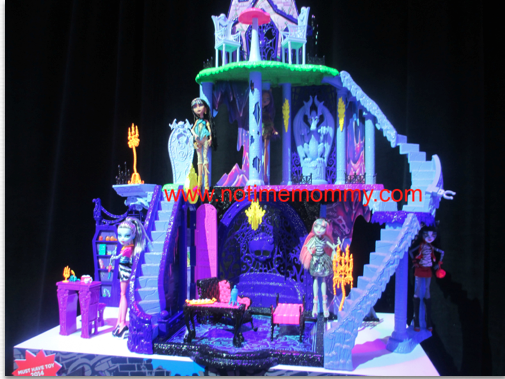 Catacombs Castle: You move dolls up and down with attachments
Release date has not been official, but probably June 2014 with Freaky Fusion line.
The next few dolls are in boxes, but please keep in mind they have not been released and were just for show. I do not have any release date info for these.
I have another meeting with Mattel this week, so hopefully more info to come.
Disclosure: No compensation was received for this post.