Disclosure: No formal compensation was received a product was provided for writing this post. All opinions are 100% my own.
When I was a kid all I wanted was to be a actress, I was great and had so many compliments from teachers. My problem was at times I would freeze up and just forget everything. Call it stage fright if you will. A lot of people would love to break into the business, but it can be hard.
Memorex is giving you that chance to be a Hollywood star with their newest contest. Memorex with the partnership of the Directors of Sharknado, are giving you the chance to have a walk-on roll with Joey Lawrence.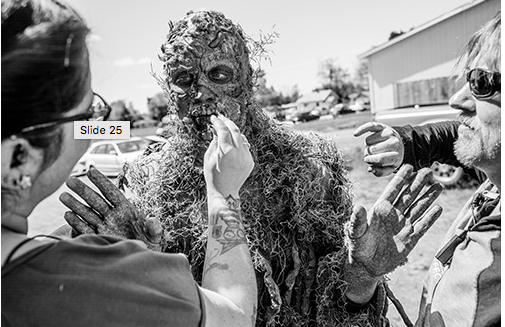 Grand Prize in full will receive a walk-on role in a 2016 production by The Asylum – the creators of SHARKNADO and Z Nation – plus a 55" 4K UHDTV, an invitation to audition for a speaking role and schedule a screenwriter pitch meeting with The Asylum producers. All transportation and accomadations will be provided.
How awesome is that prize.
To enter it's simple the contest. Giveaway below
1) Visit www.memorexlives.com and review the video clips featuring actor/singer/producer Joey Lawrence, who plays the role of superhero action star Brock Firestone, leader of "The Resistance" against The Evil Empire.
2) Film your own hilarious or haunting clips on your iPhone, webcam or Red camera and upload them into the film editor.
3) Enter now through December 10, 2015 and share with your friends! 10 finalists will be chosen to compete against each other by popular vote starting December 17, 2015
To help you enter: I am giving away a 9″ tablet pictured below.
To enter: Tell me what you would do with this tablet? Use it for videos, games etc?
Extra entries:
Bonus entry: Enter the contest and tell me what you did in your video-15 entries.
Put No Time Mommy button on your site-13 entries
Subscribe to my feed- 12 entries
Blog about this giveaway-9 entries
Leave a comment on any non-giveaway post-7 entries unlimited
Follow me on Bloglovin- 6 entries
Follow me on twitter-4 entries
Tweet this giveaway-4 entries (can be done daily)
Pin, Google + or stumble share-3 entries
Enter any of my other giveaways-3 entries
post this giveaway on Facebook-2 entries (can be done daily)
Contest ends 11/29