So Shopkins has been adding tons of new products lately with the release of Season 4. When season 4 launched they introduced 2 new Shopkins Shoppies dolls. They are so beautiful and come with their own shopkin exclusives.
There are 4 dolls and 1 doll that includes a playlet to make the Shoppies collection of 5, so far. There maybe more coming in the future.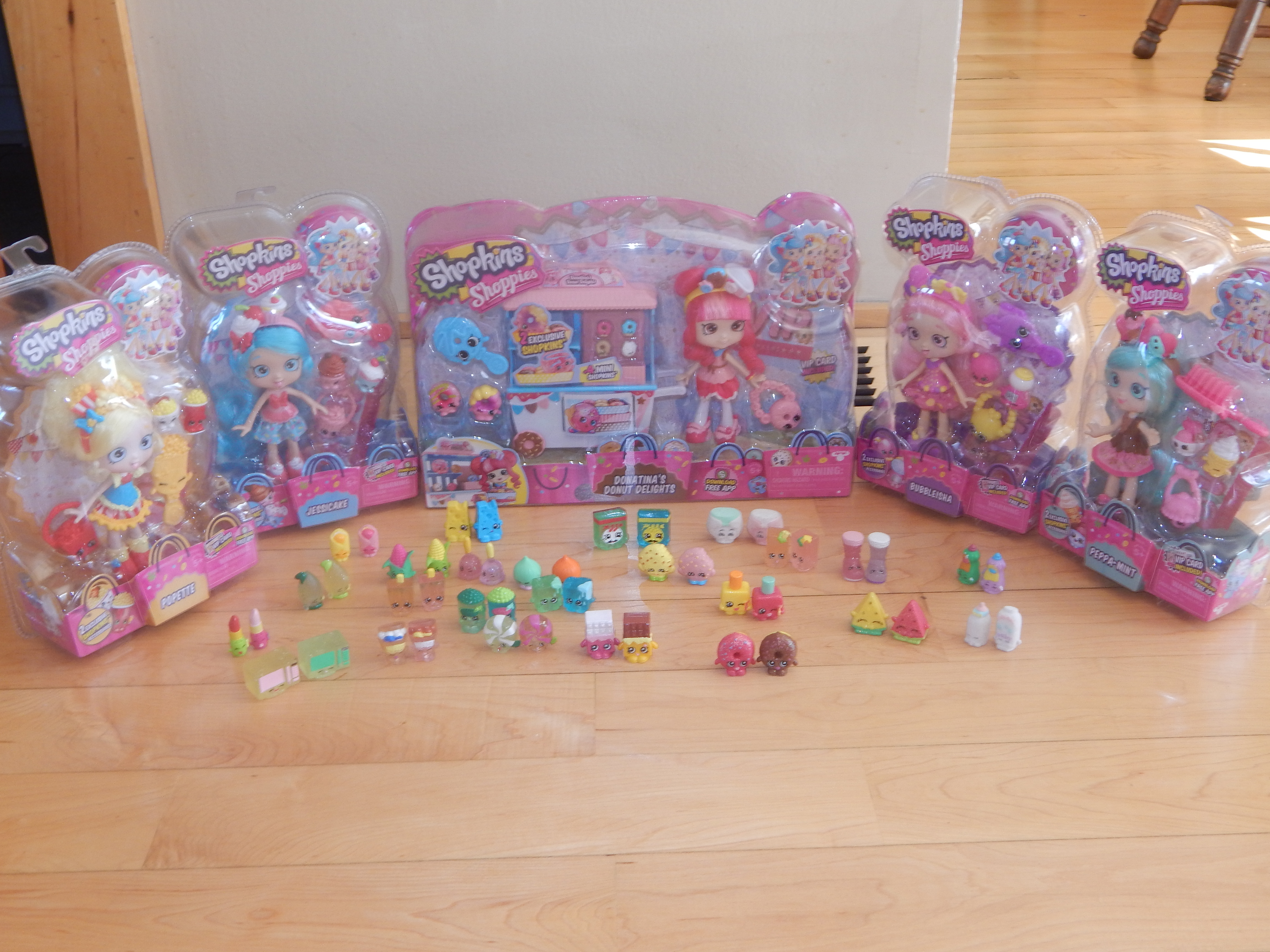 The two new dolls that will be joining Bubbleisha, Jessicake, and Popette are….. Donatina and Peppa Mint.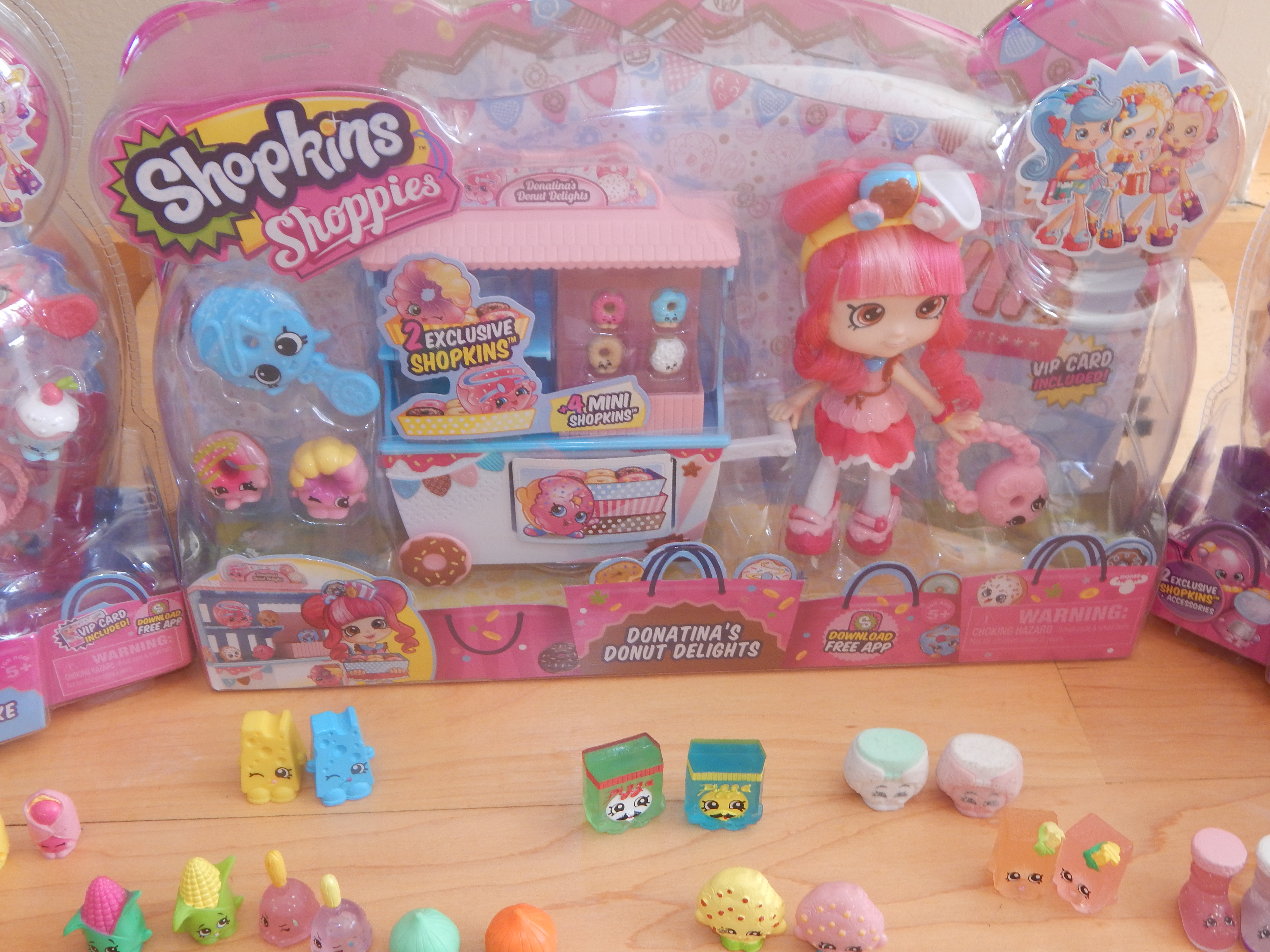 Donation's Donuts Delight Playset was released just before Christmas. The set includes a red and pink inspired doll, a donut cart and of course plenty of donut shopkins. The doll also comes with a pink donut purse, hairbrush, 2 exclusive Shopkins Daisy Donut and Rolly Donut and 4 mini shopkins.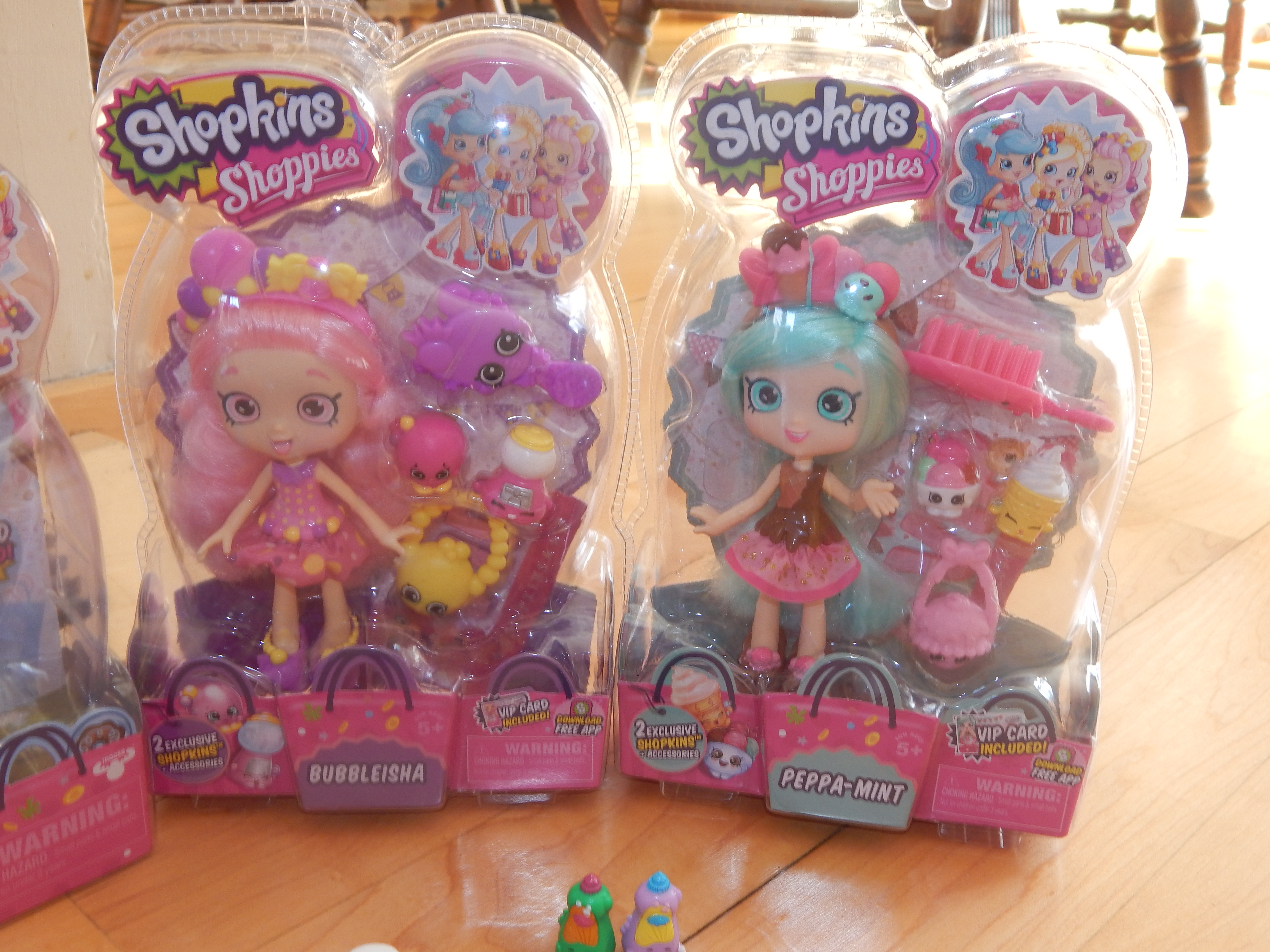 Peppa Mint: Peppa mint is a Turquoise inspired doll with her mint hair and chocolate cone inspired outfit. Her accessories include a Hairbrush, ice cream purse and her two exclusive Shopkins Carla Cone and Icy-Bowl.
With all Shopkins Shoppies Dolls you get a VIP download app card to get VIP access and rewards.
Have you found any of the Shopkins Shoppies dolls in store? I found all mine online, haven't seen any in store.
Disclosure: No compensation was received for this post.