Waterpik Complete Care 5.0 and Cordless Freedom are two brand new products from Waterpik.
I have always had sensitive teeth and unfortunately bad teeth due to genetics and trauma as a child. It's hard for me to floss my teeth with regular floss, as it hurts and I have even made cavity bigger. I have been using a Waterpik flosser for a few years and have seen so much improvement in my teeth.
Waterpik Complete Care 5.0 combines a water flosser and sonic toothbrush technology in one to create a perfect daily care routine. Brushing and flossing is now possible with one convenient device that saves counter space and power outlets. And it's perfect for anyone with braces or implants, and those with crowns, bridges, and veneers.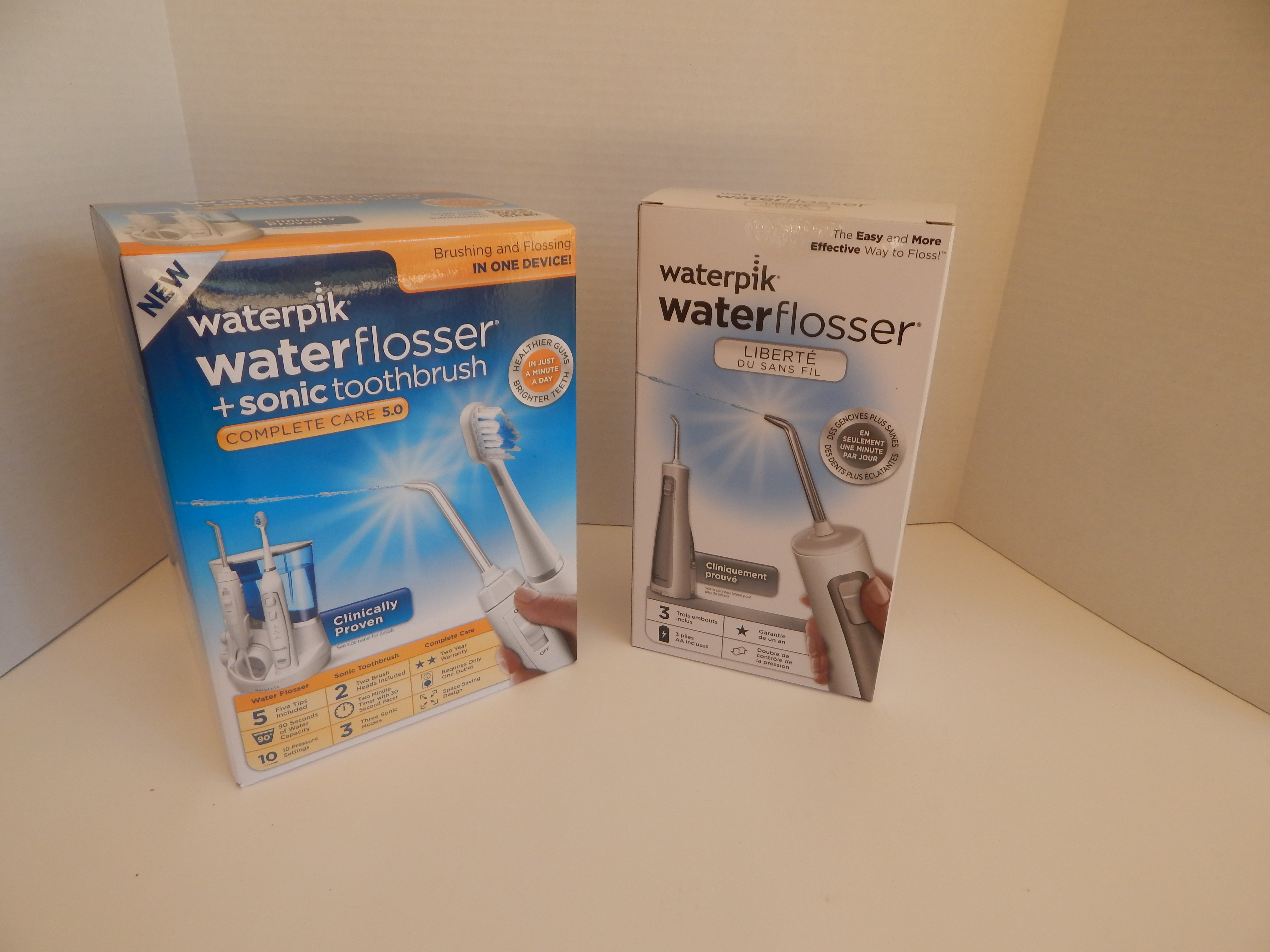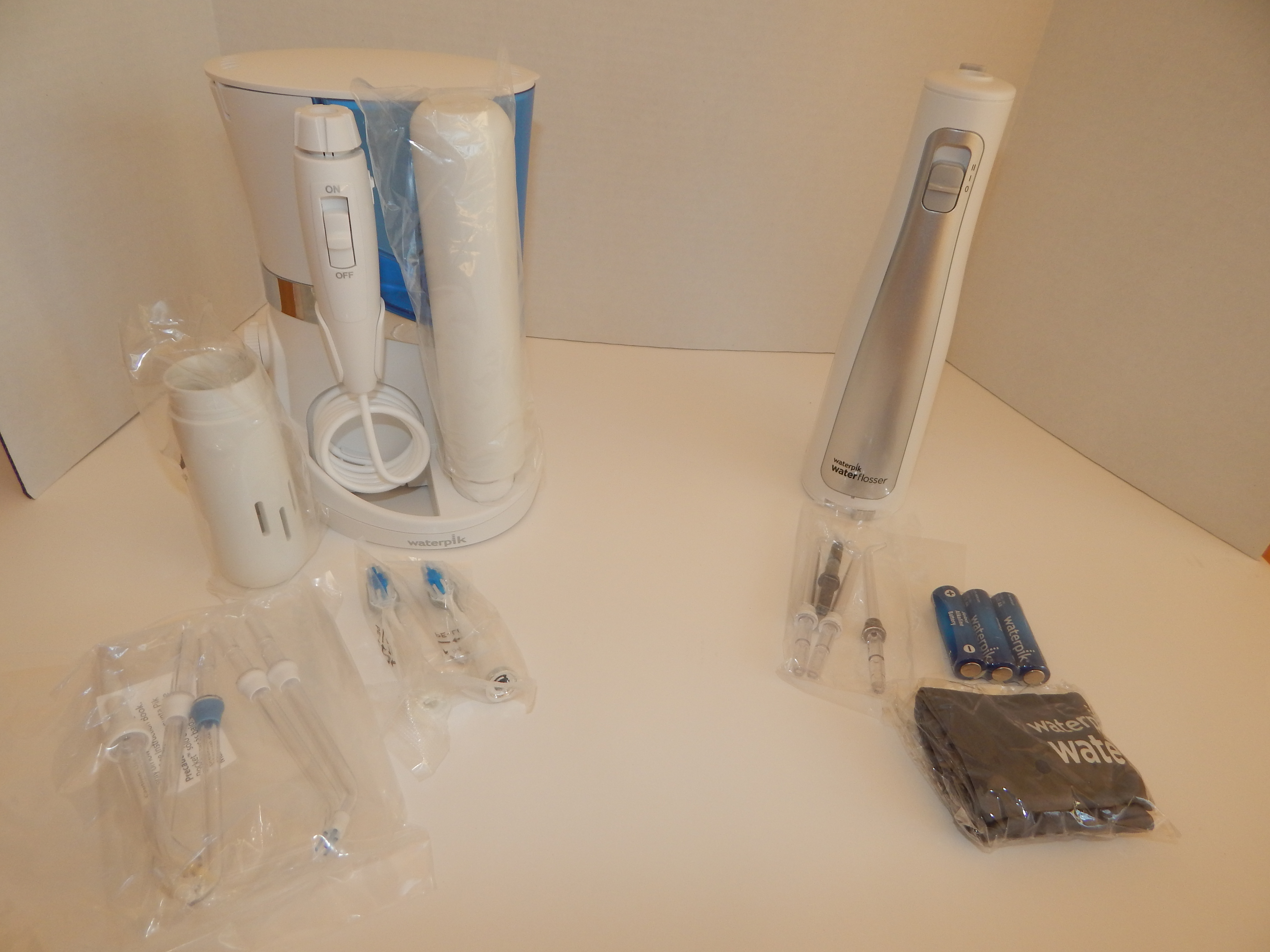 Waterpik Cordless Water Flosser is a great solution when you want the convenience of cordless water flossing. Battery operated and portable, it's perfect for use in smaller bathrooms or for travel. The Cordless Freedom dual-water pressure control system allows you to personalize your water pressure intensity. The Cordless Freedom includes 3 AA batteries and an easy-to-fill reservoir. It also comes with a travel bag, and a travel plug to prevent leakage during transport. Plus it's waterproof, so it may be used in the shower.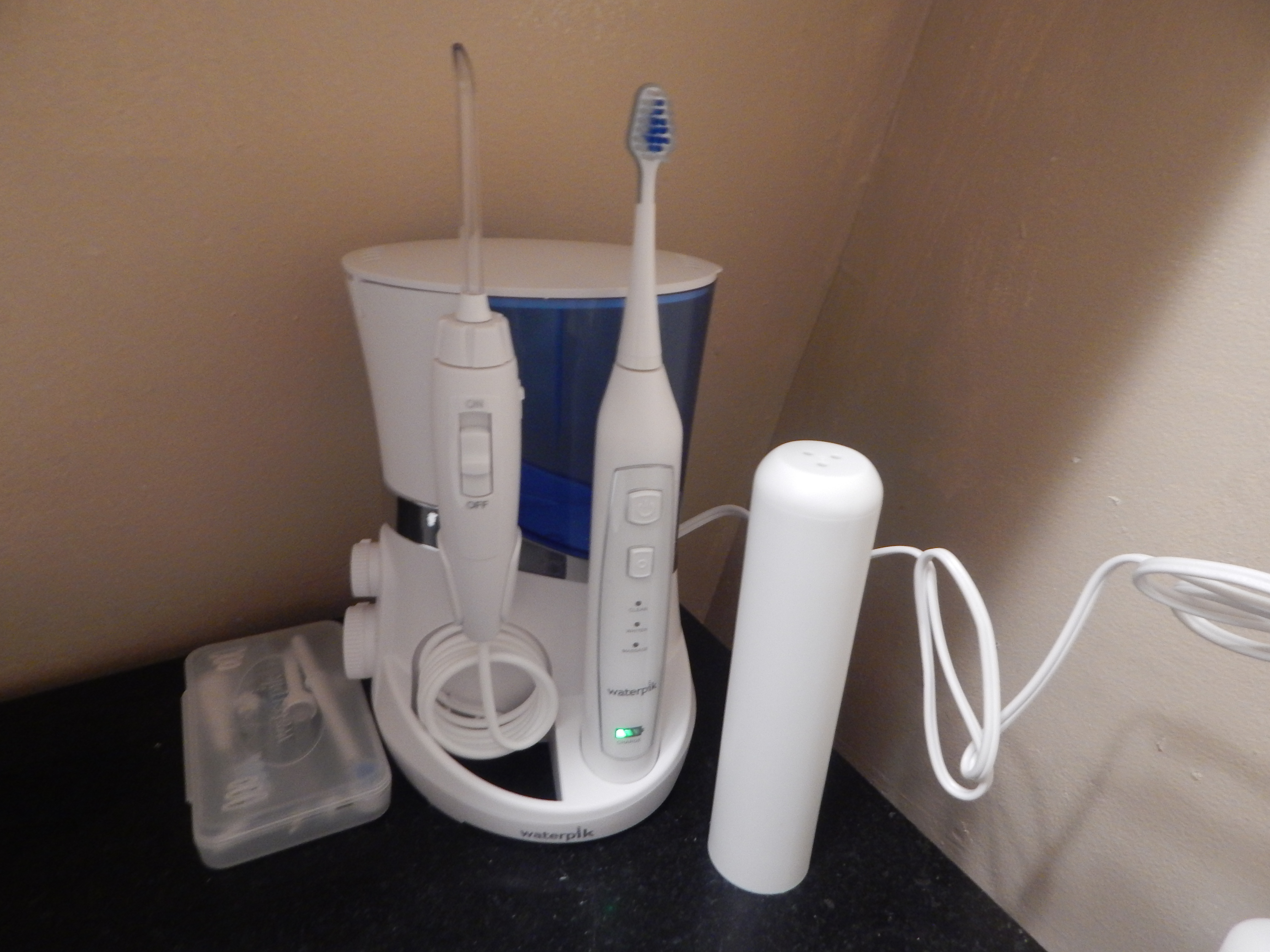 I love using Waterpik products, the complete care 5.0 system is great it keeps my teeth clean and refreshed everyday. The system comes with a portable cover to travel with your toothbrush and to cover from toxins in your bathroom. It's so easy and convienant to use and my dentist has even noticed a big difference.
The cordless freedom has been a dream for travel. When we went o vacation last year, I had to take my big Waterpik system and it was hard and a pain in the hotel bathroom. With the cordless Freedom I don't have to worry about that as it comes with a travel bag and is easy and convenient to use and store.
You can find both these great products on their website.
Disclosure: No formal compensation was received, a product was provided by Waterpik.