Having three kids someone in my house is always sick. It gets really stressful because they are just so helpless and have to miss school. The biggest sickness this year has been the flea and coughing. I am learning to keep my kids healthy with Pfizer Products.
Pfizer products help your kids with all illnesses the products include, Children's and infants Advil, Children's Robitussin, and Childrens Dimetapp.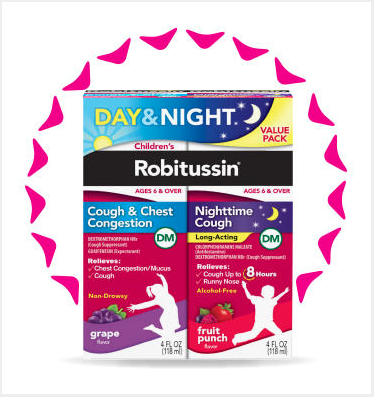 My son was just recently sick, coughing and hacking, he just couldn't get rid of the mucus in his system The Children's Robitussin cough and chest congestion really helped him. Plus it's non-drowsy so he can take it during the day.
They also have Robitussin Nighttime Cough, which is great to help them sleep at night.
Children's Dimetapp is great for those small cold or for when the kids have a runny or stuffy nose.
Pfizer products are available to Target.com
You can win a Pfizer Product pack to help keep your kids healthy
To enter: Just tell me your rememdy for sick kids?
Extra entries:
Subscribe to my feed- 12 entries
Blog about this giveaway-9 entries
Leave a comment on any non-giveaway post-7 entries unlimited
Follow me on Bloglovin- 6 entries
Follow me on twitter-4 entries
Tweet this giveaway-4 entries (can be done 1 time per day)
Pin, Google + or stumble share-3 entries
Enter any of my other giveaways-3 entries
post this giveaway on Facebook-2 entries (can be done 1 time per day)
Contest ends 4/20/2016
The Pfizer Pediatric Platform products, information, and additional gift pack have been provided by Pfizer Consumer Healthcare. All thoughts and reviews are my own.