My kids are all taking Spanish in school, it's actually a class that is required and offered, not a elective at all. I think it's great growing up in AZ and not knowing any spanish was really hard as a child. Even my son who is only in second grade is starting to learn and the new Little Chickies book and app is helping him along the way. It seems like it may actually be for younger kids, but it is still helping my son and even helping me learn a little Spanish.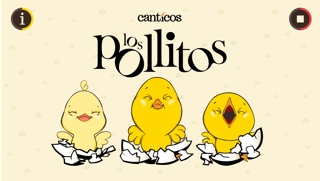 Little Chickies/Los Pollitos is based on the Los Pollitos Dicen/Little Chickies Squeal nursery rhyme/song and is an homage to the demanding nature of babies and unconditional love, care and warmth given by their moms.
The Author/illustrator Susie Jamillo explains: "As a Latina mom exposed to songs and traditions from both the US and my native Venezuela (I traveled back and forth between the two countries throughout my childhood), I've had a hard time finding books and apps of the nursery rhymes I grew up with and, in talking to people in both Latino and non-Latino communities, I realized this was missing from bookshelves and digital platforms. In addition to promoting bilingual/multilingual learning, I hope the books, apps and videos also promote a sense of community and connect kids, especially Latino kids, to their culture.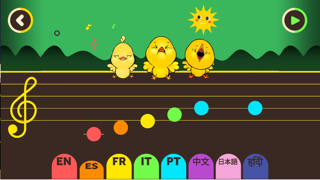 This app is just too cute, and the book even has been helpful one side is all Spanish and the other all English. I didn't even tell my kids at first and quizzed them to see what they knew. I was cheating by looking at the english version, but they got most of it.
The book is very bright and would keep the focus of a small child, it is also a lift the flap book, which has been very entertaining for the kids.
You can get the Little Chickies/Los Pollitos book here and the App here or Android.
Disclosure: This is a sponsored post, all opinions are 100% my own.