Treasure Hunters: Perils At The Top Of the World is the brand new book out by renowned author James Patterson. Featuring a brand new adventure with the Kidd Family
After their adventures in China and Germany, the Kidd family is ready for some rest and relaxation. But when you're an ace treasure hunting team, there's always another adventure waiting around the corner! This time, the Kidds head to Russia where a set of priceless paintings by Leonardo da Vinci and Rembrandt has gone missing. Hot on the trail of the daring thieves, the Kidds race through the sinister streets of St. Petersburg and the wild Arctic tundra to track down the stolen treasure.
My daughter got a late start on this book but hasn't been able to put it down, she loves to read and loves adventure stories.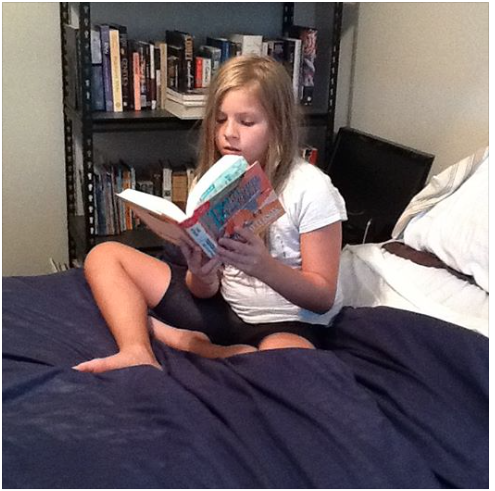 Review written by my daughter age: 11
Treasure Hunters is all about a secret spy family trying to fight bad guys, and get stolen art back to their rightful owners as they are also on vacation. They like to travel across the world! The twins are complete opposites, and Storm has a photographic memory. Their brother is always on the hunt trying to attract ladies and be silly. The parents are retired C.I.A. Agents and together as a family they like to catch criminals, including a lot of close call situations where they almost got hurt.
I haven't been able to put the book down. I can't wait to see what happens on the next page, and the book makes me laugh. This book is perfect for anyone who likes adventure.
Disclosure: This is a compensated post for a promotional program with Mom Select.