This Year my family is keeping the flu at bay, we have had our flu shots. I know you can still get sick and with kids in school it is more likely to happen so I am stocked up on everything I need for this flu season.
From Headaches to runny noses, stomach aches and sleepless nights. These Pfizer products take care of all your childs cold symptoms.
As a mom of three, If one kid gets sick then my whole house gets sick.
I love Pfizer products because they are so easy to use and its a trustworthy brand all moms love. So far this fall and cold season we have been lucky to not get any illness in my house. I know that will change though, as soon as it gets a bit colder.
Children's Advil® Suspension, Grape (ages 2-11)
Children's Robitussin ® Day and Night Cough Relief value pack (Ages 6+)
Children's Dimetapp® Multi-Symptom Cold Relief Dye-Free (ages 6+)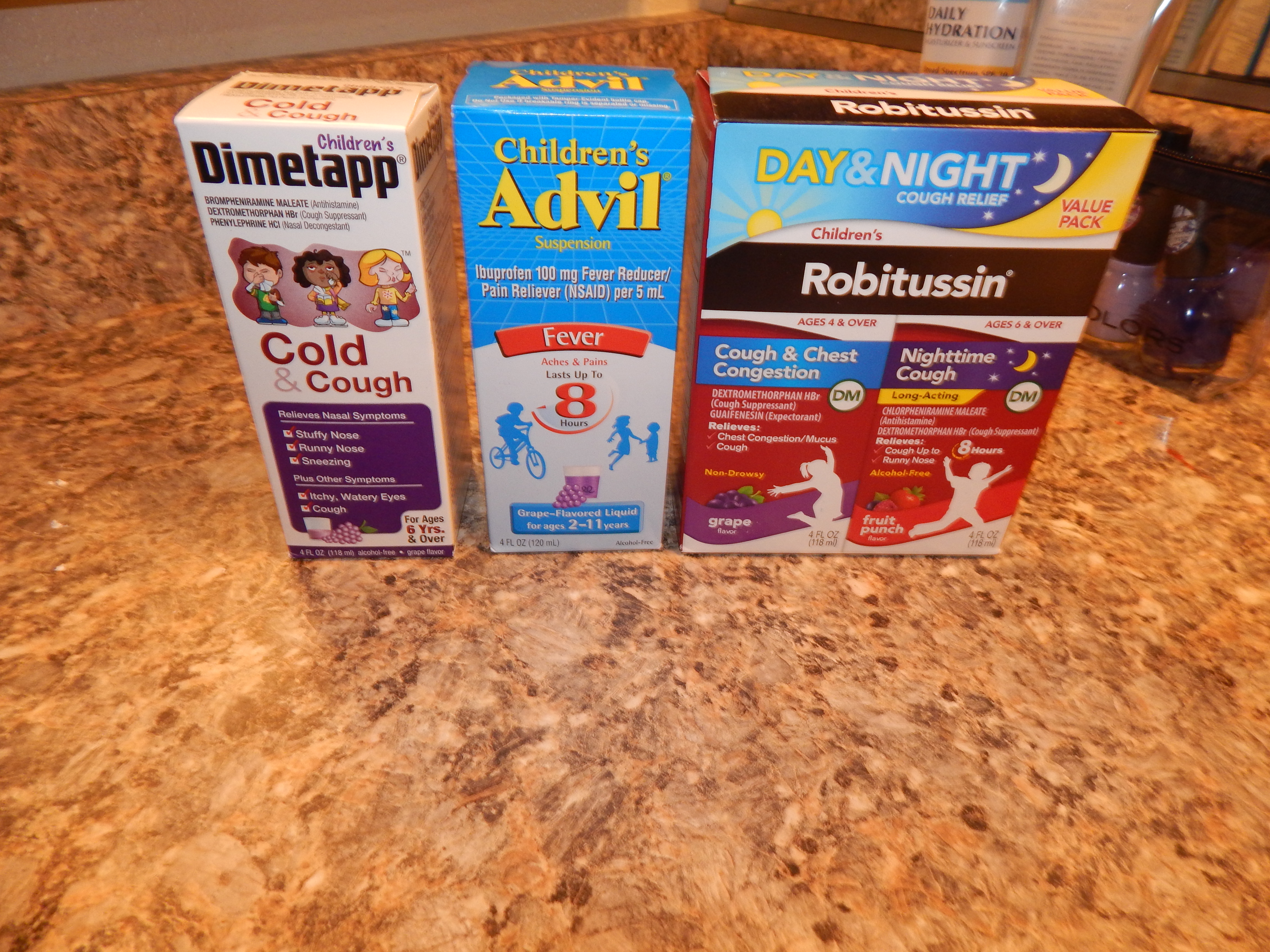 I absolutely love the the value pack. It helps so much when my kids are sick. Keep them cough free during the day, and lets them sleep at night when their noses are running and they are coughing all night.
The Children's Dimetapp is a multi flu symptom, and helps with all flu symptoms like watery and itchy eyes, sneezing, and more.
Children's Advil is perfect to keep fevers down, and headaches and pains away.
Pfizer products can be found at most retailers nationwide. Read more about these products here.
Disclosure: This post has been sponsored by Pfizer Consumer Healthcare. All thoughts and reviews are my own.