I am only a few years away from having a teen driver and I dread it everyday. I don't want my kids to grow up, but not only that there are to many distractions everywhere. My daughter loves her texts and games on electronics, I can only imagine whats going to happen once she starts driving.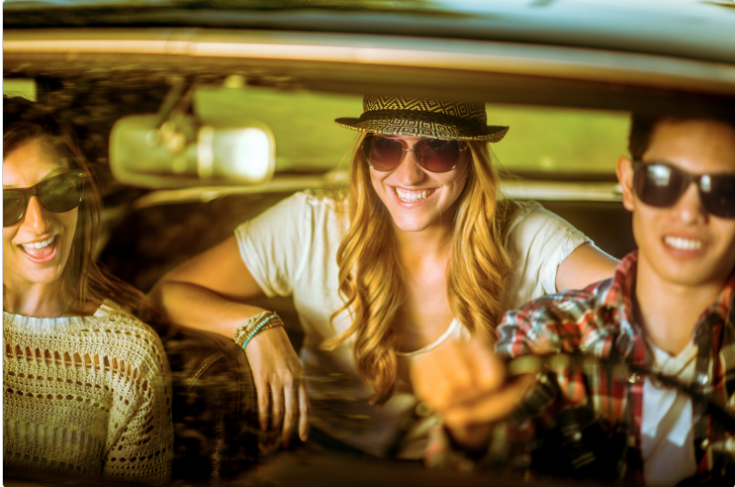 Image courtesy of insuranceQuotes
With so many new smart devices there are to many distractions on the road. Now you can monitor your teens driving with these apps.
Star Driver which is part of the Allstate's Star Driver program. The app collects data about driving speed, time of day, hard braking events and driving routes.
Teen Driver by General Motors: technology that enables cars to give teen drivers visual and audible warnings when they exceed speeds preset by parents
Snapshot by Progressive: The Snapshot device isn't specifically marketed for teens, but Progressive says it can improve teen driving habits.
Sprint Drive First: People who call or send text messages will get an automatic reply that the driver isn't available.
On Board Safe Driver: Free for AAA members, OnBoard Teen Safe Driver allows parents to create alerts to notify them when teens arrive or depart from locations such as school or work.

In addition to these apps, be sure to talk with your teens and set ground rules that make them and you feel safe. My one rule when I started driving was no friends in the car and no phone. To big of a distraction. Also if I received a ticket or was in a wreck, my car was to be taken away.

For more information on apps and devices to monitor teen drivers, click here to view the full article from insuranceQuotes.