Every year I partner with Butterball, to giveaway Butterball Turkey checks on my blog. They are amazing and hep with the costs of a nice Thanksgiving dinner. This year Im doing it again. Butterball has some amazing things going on for Thanksgiving 2017.
Butterball always wants to make sure you are having the best Thanksgiving you can. All that matters is that you have your family and friends to share it with, but of course everyone wants that perfect meal.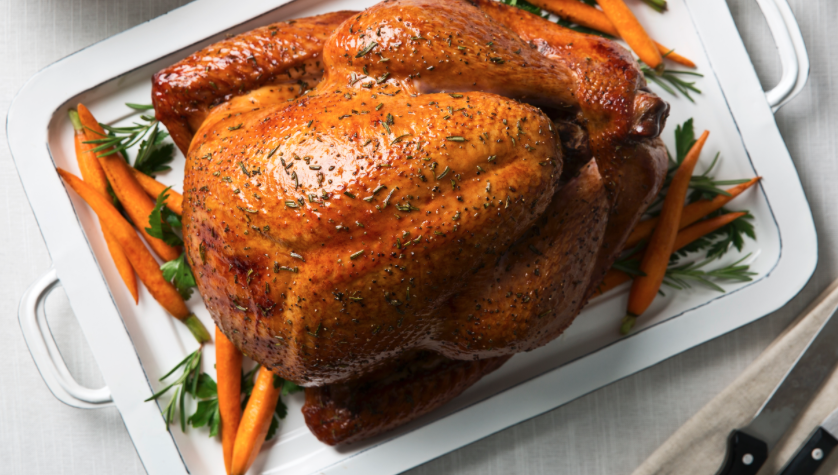 Butterball has so many ways to help:
Text Help (844-877-3456): Send the Turkey Talk-Line a text! Holiday cooking text help will be available starting Nov. 1, with extended hours starting the week of Thanksgiving.
Facebook and Twitter: Help is available through the Butterball Facebook and Twitter pages with tips, special savings and more.
Pinterest: Find Thanksgiving recipe inspiration for your holiday celebration on the Butterball Pinterest page.
Instagram: Follow Butterball on Instagram to get a behind-the-scenes look, recipe development for our Thanksgiving meal and more.
Live Chats: Engage with turkey experts through Live Chats on Butterball.com during November and December and receive real-time suggestions and advice.
Butterball App: Download the free Butterball Cookbook Plus™ app on your Apple or Android device to get recipe ideas and cooking advice at your fingertips.
Email: Contact the Talk-Line via email by visiting Butterball.com.
1-800-BUTTERBALL (1-800-288-8372): Turkey Talk-Line experts will be available this season starting November 1, 2017, through December 24, 2017, to answer questions and assist all Thanksgiving cooks.
Amazing how much help they give to help get your holiday meals ready.
THANKSGIVING EMOJI:
Butterball wants your help making the Thanksgiving emoji a reality. Every holiday has a emoji except Thanksgiving. Head on over and sign the petition to help. They have almost reached there goal.
I am giving away 2 Butterball Turkey gift checks (a $20 value towards your meal).
To win: tell me your favorite thing about Thanksgiving?
Extra entries:
Subscribe to my feed- 12 entries
Blog about this giveaway-9 entries
Grab my button-8 entries
Leave a comment on any non-giveaway post-7 entries unlimited
Follow me on twitter-4 entries
Tweet this giveaway-4 entries (can be done daily)
Tell me a tip about holiday meals (can be your own)-3 entries
Enter any of my other giveaways-3 entry
post this giveaway on Facebook-2 entry (can be done daily)
Or you can follow Butterball on any of the available platforms listed above for a entry.
Contest closes: 11/15 an there is no expiration on the checks they can be used anytime.
Disclosure: No formal compensation was received. items were provided for a giveaway. My gift check will be donated to a family in need. All opinion are 100% my own.