We were able to host a Cadbury Ice Cream Tea party for a few of our friends. It was a fun experience.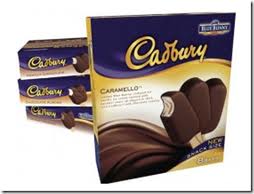 Blue Bunny ice cream teamed up with Cadbury chocolate to bring you and your family the best new ice cream bars this summer. Cadbury Ice Cream Bars start with creamy Blue Bunny ice cream and then are dipped in thick, rich, Cadbury milk chocolate coating! Cadbury Ice Cream Bars are just the right size and with eight in a box your whole family can enjoy them!
The Flavors:
Caramello
Double Chocolate
Vanilla Chocolate
Chocolate almond
We decided to have a tea party to introduce the new ice cream, since it is a british company it fit.
It was so cute and fun. We set up the tea sets and hats for all our friends. With summer in full swing, only a few people showed up but we still made the best of it.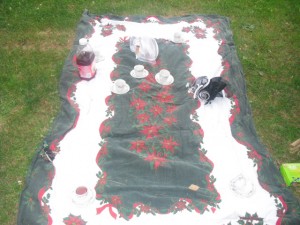 We had our the party at the park since it was such nice day, minus the 95 degree heat.  The girls loved the hats.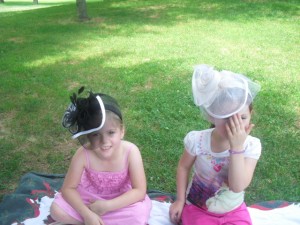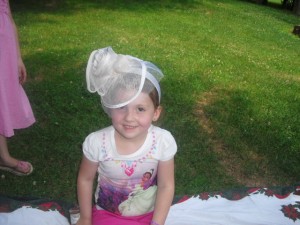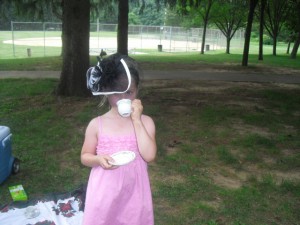 The ice cream was such a big hit,especially with my kids the ice cream was gone so fast. My favorite would be the Caramello, vanilla ice cream dipped in chocolate, with carmel swirls inside. It is so good!, I love carmel so it's the perfect ice cream for me.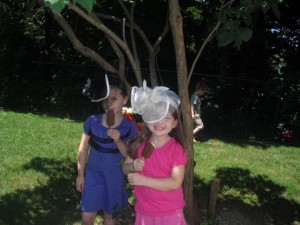 My favorite part besides the ice cream would have to be the hats, they are just so cute.
Disclosure: No compensation was received for this post, products and tea sets were provided by Blue Bunny through Mom Select. All opinions are my own.