Disclosure: no compensation was received for this post. Coupons were provided for giveaway.
Thanksgiving is a month away, and people are already starting to plan out their holiday meals. My kids love waking up on Thanksgiving and helping me cook, and get everything ready.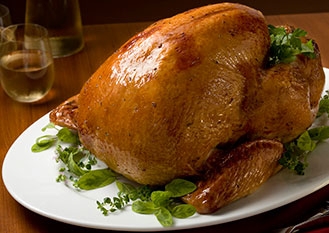 One of the main dishes we eat is Turkey, and I get a Butterball every year. They always turn out the best, plus if I want to be laid back and take it easy Butterball has a pre-made Turkey you can buy. Just put it in the oven for few hours, it's already seasoned and bagged.
Butterball.com has tons of tips and ideas to make your dinner better than ever. They have videos to help you choose the right turkey, stuff it, spice it up, thaw it and more.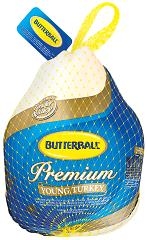 To help you get ready for you meal this holiday I am giving away two BUtterball Turkey checks. $20 checks.
To enter: tell me if your planning a big meal this Thanksgiving?
Extra entries:
Subscribe to my feed- 12 entries
Blog about this giveaway-9 entries
Grab my button-8 entries
Leave a comment on any non-giveaway post-7 entries unlimited
Follow me on twitter-4 entries
Tweet this giveaway-4 entries (can be done daily)
Tell me a tip about holiday meals (can be your own)-3 entries
Enter any of my other giveaways-3 entry
post this giveaway on Facebook-2 entry (can be done daily)
Contest ends 11/18 to ensure you receive it before Thanksgiving.